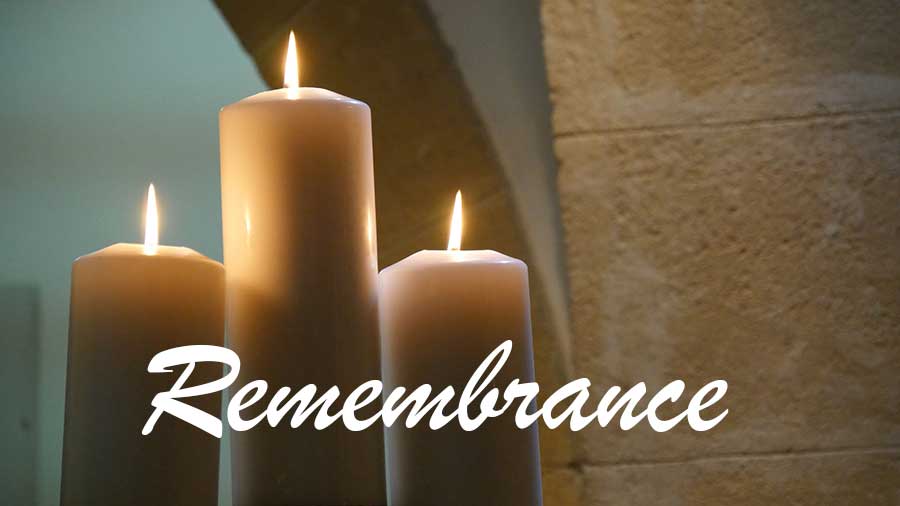 November is a time of remembrance. Traditionally in the Church, All Saintstide (or All Hallowstide as it would have been called in times past) is a three-day season, or triduum, matching the more well-known Easter Triduum of the evening of Maundy Thursday to Easter Day.
All Saintstide comprises All Saints' Eve (Halloween), All Saints' Day (All Hallows') and All Souls' Day, which last from October 31 to November 2 annually.
In addition to this ancient tradition, in modern times, following the carnage of the First World War and subsequent conflicts, Remembrance Sunday, the Sunday closest to the 11th November, has been added to this season of remembrance.
So All Saintstide is a time to remember the dead, including martyrs, saints, and all faithful departed Christians.
Here in St. Andrew's it has been the tradition over the last number of years to remember all those whom we have loved and lost at a special service of remembrance on All Souls' Day, 2nd November.
This year's service will take place on Friday 2nd November at 2.00 pm in St. Andrew's.
At the service we  give thanks for the deceased, recently as well as in the past.
Please note names of those whom you wish to have remembered on the list available in church.
Please do encourage those who, although they may not be church goers, would like to remember their loved ones in this special way.