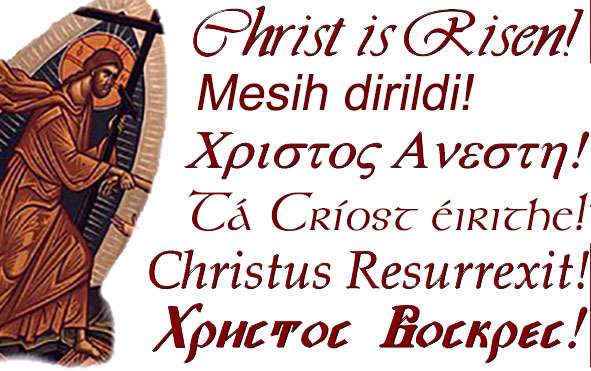 On Easter Day, 16th April 2017, the congregation in St. Andrew's, regular members and visitors, joined with their Christian sisters and brothers throughout the world to celebrate the resurrection of our Lord and Saviour Jesus Christ from the dead.
The church was full to overflowing, the overflow being accomodated in the Hall downstairs where the congregation joined in the worship via the medium of our audio-visual system. Even in the Hall there was standing room only!
Our Chaplain, the Revd Wendy Hough, presided at the Festal Eucharist with the Revd Fr Edward Jervis concelebrating in the Hall.
After the service refreshments were enjoyed by many in the Hall (which was cleared by a willing throng of helpers and the coffee tables set up!)
Following this some forty people travelled to the Acapulco Hotel to partake of a most enjoyable Sunday buffet and good fellowship.
Below are some photos of the service and the "afters"!