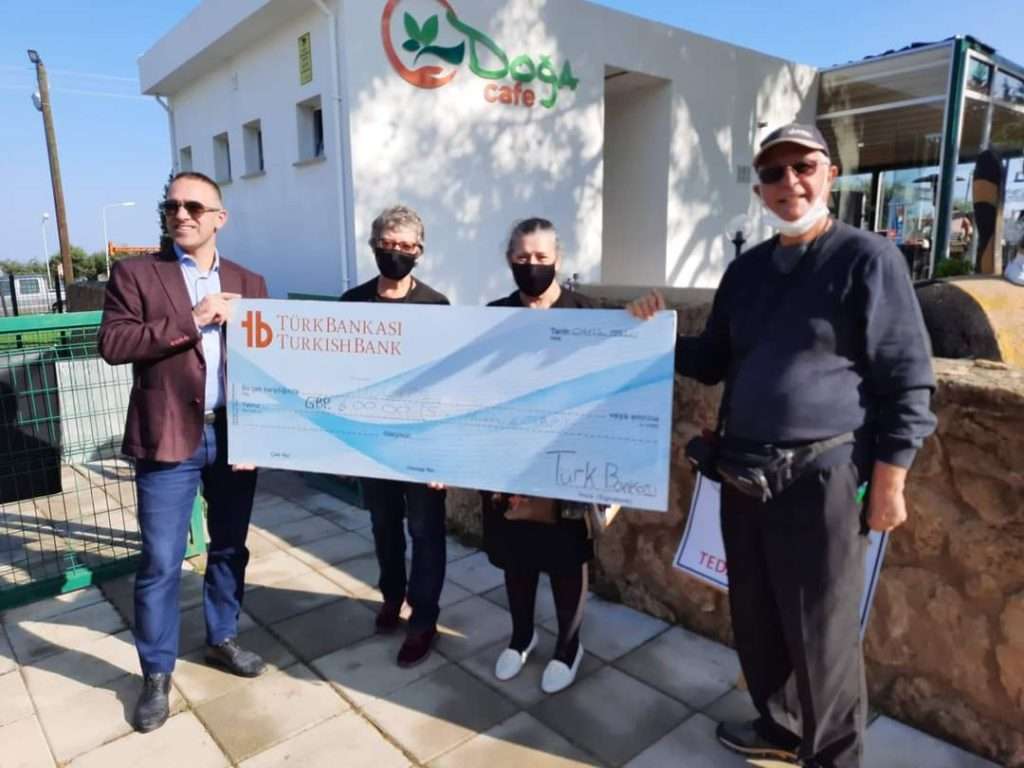 St Andrew's Church & Turk Bankası – Thank you
St Andrew's Church donated £400GBP to Tulips to help us put some enjoyment into the lives of the children for New Year. These children need our help whether they be cancer patients themselves or children of cancer patients but all are living on or below the poverty line. 
When St Andrew's Church asked Turk Bankası for a big cheque to make a special presentation to Raziye Kocaismail, Turk Bankası enquired as to why St Andrew's needed the cheque.
Turk Bankası immediately offered to donate £200 themselves!
Our heartfelt thanks go to St Andrew's Church and Turk Bankası for this incredibly generous donationof £600 gbp which was presented to Raziye Kocaismail, Chairperson on Monday 7th December 2020
Sue Tilt
Kanser Hastalarına Yardım Derneği