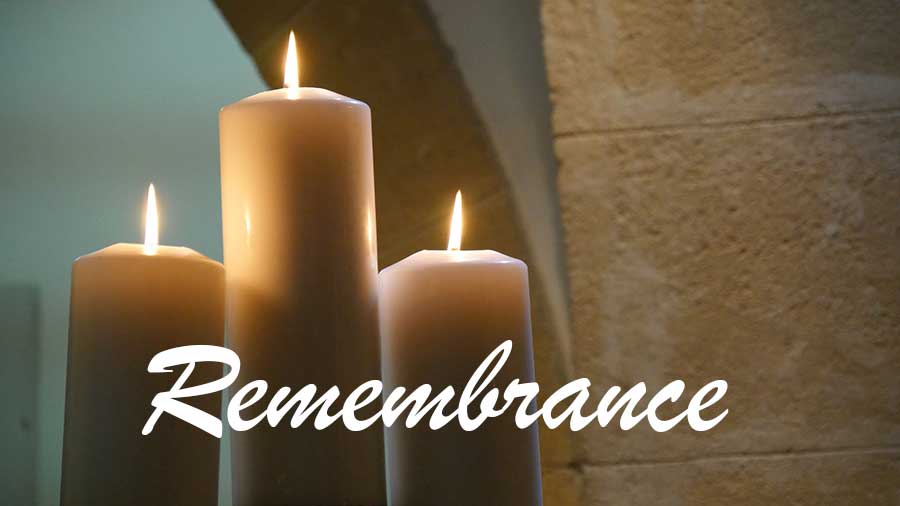 November is traditionally a Time of Remembrance, and the Church recognizes this in the Commemoration of All Saints on 1st November followed by All Souls on 2nd November. Then on the Sunday nearest 12th November we have Remembrance Sunday (14th November this year) when we call to mind all those who have given their lives in the service of their country.
The Church's Kalendar allows for the celebration of All Saints on the Sunday nearest 1st November and so this year in St. Andrew's we will observe this Holy Day on Sunday 31st October.
It has also become the tradition in St. Andrew's that we call to mind all those whom we have loved and lost and who are in a closer walk with God with a special service on All Souls' Day. Since this year that date falls on a Tuesday, and with restrictions imposed because of Covid, we will instead offer up remembrance for our dear departed during the service at 10:00am on the day we observe All Saints – Sunday 31st October.
During this part of the service candles will be lit on the altar and the names of those for whom we wish to offer up our prayers will be read out.
If you would like to include any whom you would like remembered, please give those names to Fr Mike before 31st October.