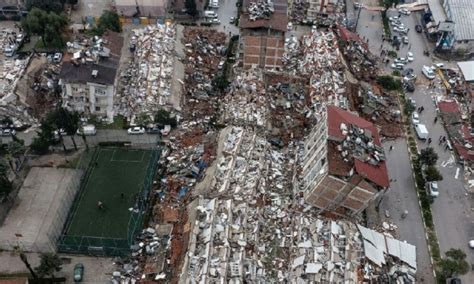 As we have been seeing on our new reports recently devastating earthquakes have killed thousands of people in Türkiye and Syria. Hundreds of buildings have been destroyed. Survivors are facing freezing conditions and are in need of urgent aid.
Closer to home we have been deeply affected by the news that a dozen children from the Turkish Republic of Northern Cyprus – accompanied by their parents on a school trip for a volleyball tournament in Türkiye – were caught amid the devastating Kahramanmaraş earthquake.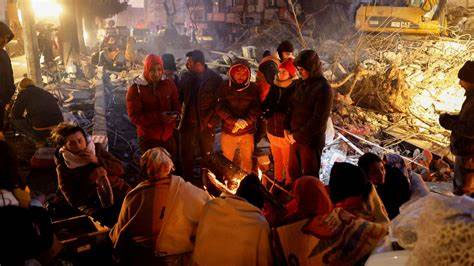 From an article on the LGC news website dated Friday 10th February 2023 we read:
The bodies of four more Turkish Cypriot students were discovered in the rubble of the Isias Hotel in Adiyaman, Yeniduzen reports.
The total number of casualties from the TRNC caused by two earthquakes in Turkey five days ago has risen to 16.
In separate articles, Yeniduzen names some of the latest casualties as: Osman Çetintaş, one of the teachers at Famagusta TMK. Students at Famagusta TMK, Hasan Bilgen, Kagan Selim İş, Alp Akın Mert Niyazi Topukçuoğlu and two brothers Doruk Akın and Alp Akın.
Funerals for the deceased will be held today.
How can we help?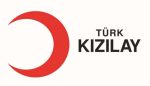 At St Andrew's there will be a retiring collection after each Sunday's Eucharistic service this month (February 2023) to help Küzey Kıbrıs Türk Kızılayı (the Turkish Red Crescent) support the needs of people in the earthquake area of Türkiye and Syria. Kizilay TRNC works through Kizilay Türkiye and Turkish Banks in Kibris facilitate money transfer between them.
You may remember that in Lent 2022, following Russia's invasion of the Ukraine, St. Andrew's made retiring collections after each service, the proceeds of which were passed on to Kizilay TRNC to help support those in need there.
It is hoped that our congregation will once again be as generous as they have been on previous occasions.
What if I am off the island but still want to support?
Many organisations throughout the world have put out powerful appeals for assistance. Maybe you have already given via one of these charity. Donations made to the Disasters Emergency Committee in the U.K. will be gift aided and matched by the U.K. government up to the total of £5million.
However, you may want your support to be added to the St Andrew's collections.
You can do so by making payments to St Andrew's UK Charity bank account by bank transfer, using the reference QUAKE. Details are given below.
Bank Details: Unity Trust Bank, 4 Brindley Place, Birmingham B1 2HB
Account No: 20372187
Sort Code: 60-83-01
Account Name: St Andrew's Church Kyrenia UK Charity
BIC: CPBKGB22
IBAN: GB15UYTB60830120372187
Giving to a disaster is part of our Church's mission and we can also claim Gift Aid on any known declared donor.
• £10 could provide blankets to keep two people warm
• £25 could provide emergency food for a family for ten days
• £50 could provide emergency shelter for two families
Wherever you are, please donate if you possibly can, to these enormous needs.