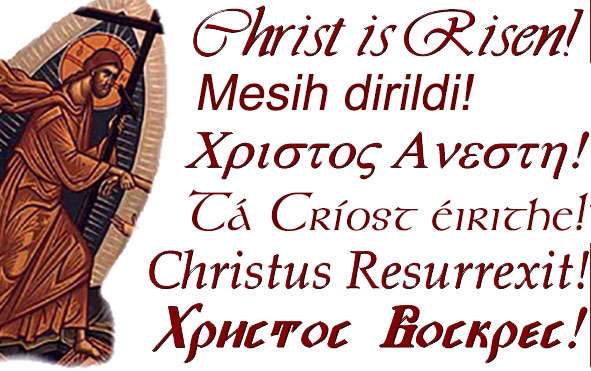 Easter Day, 17th April 2022, saw St. Andrew's full to overflowing – a sight not seen for many months as we suffered the terrible effects of the Covid19 pandemic. Not only was the church full but the overflow facility in the Hall was also utilised, again for the first time in a long time.
Sadly no photographs were taken of the congregation, which comprised quite a few visitors as well as swallows, for some of them able to return for the first time for many months, and regulars.
The church was beautifully decorated (see below) by willing volunteers (and others!) on Saturday, and, as has become the tradition of late, lilies in the sanctuary display and elsewhere were sponsored by those wishing to remember loved ones whom we see no more but who are now in a closer walk with God. A total of TL850 was raised from this sponsorship and the following were remembered:
Ian Maclay
Frank Nelson
Terrence Alan
Bryan Etherington
Michael Etherington
Barbara Fraser-Smith
Gordon Davie
Marianne Davie
Jeff Lloyd
Peter Moulds
Brian Graham
Frank Gillin
Breac Macleod
A donation to the church was made by Geraldine and Werner Fayers on behalf of several family members
Perhaps with the latest easing of Covid restrictions (as reported here) we may get back once again to seeing fuller churches than we have been used to in the immediate past.