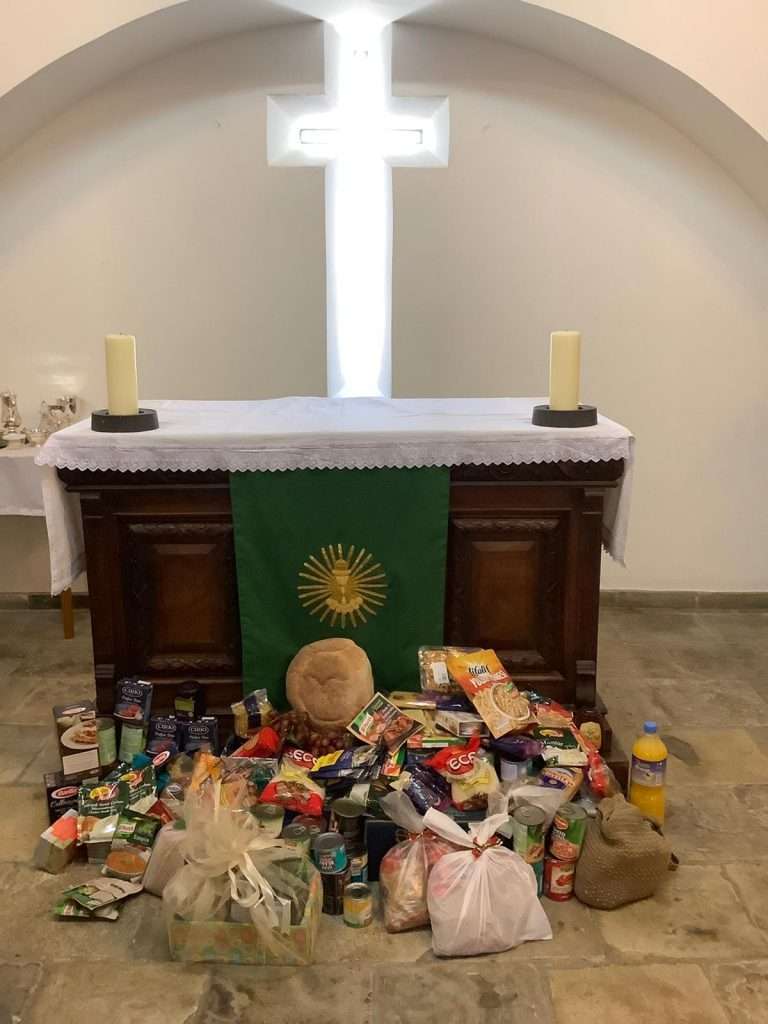 For millennia humankind has thought to give thanks for the bounty of the earth (and the work of human hands) which sustains each and every one of us in our daily lives.
Following the ancient Jewish tradition, from which Christianity, as one of the three great "Religions of the Book" (the others being Judaism and Islam) takes its roots, many Anglican (and other) parishes celebrate Harvest Thanksgiving around this time of the year (in the northern hemisphere at least).
St. Andrew's, Kyrenia, is no exception and this year we will celebrate a somewhat belated Harvest Thanksgiving (because of Covid) on Sunday 24th October at the 10.00 a.m. Holy Communion service.
If you are able to contribute any produce (dried goods only please) it will be very much appreciated. Any produce we receive will be donated to local families or individuals in need.
Refreshments will be served, weather permitting, in the courtyard surrounding the church.
Please contact Sandy Oram on 0542 872 4291 if you are able to help with donations or offers of help with the lunch (including the setup and clearing away afterwards).