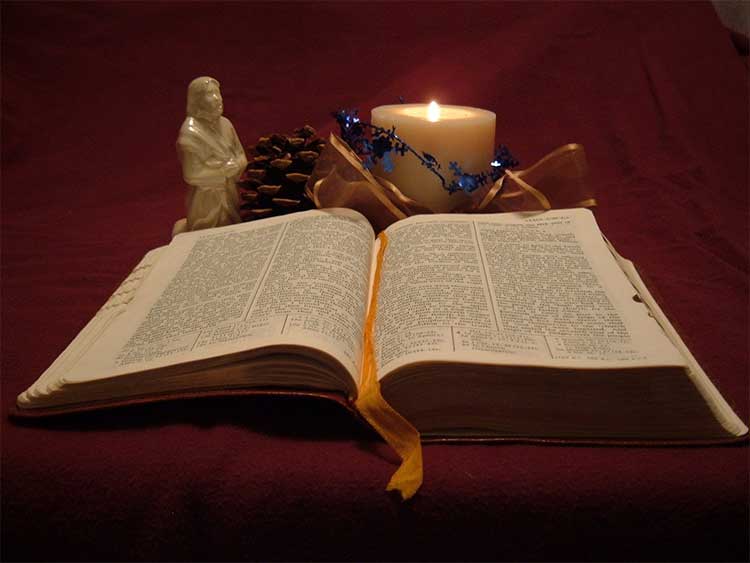 Thursday 3rd December and throughout Advent
At 10am in St Andrew's Church
A contemporary service of Morning Prayer including traditional carols and Christmas readings every Thursday.
(Social distancing and masks required)
"For unto us a child is born, unto us a son is given, and the government will be on his shoulders. And he will be called Wonderful Counsellor, Mighty God, Everlasting Father, Prince of Peace" Isaiah 9:6
The format of the mid-week Morning Praise service in St. Andrew's is based on the liturgical pattern of Morning Prayer from the Prayer Book and is shown below:
Welcome
Invitation to Worship
All stand: Worship Song
All sit:
Prayer of Preparation
All: Almighty God,
to whom all hearts are open,
all desires known,
and from whom no secrets are hidden:
cleanse the thoughts of our hearts
by the inspiration of your Holy Spirit,
that we may perfectly love you,
and worthily magnify your holy name;
through Christ our Lord. Amen.
Invitation to Confession
Silent reflection
All: Most merciful God,
Father of our Lord Jesus Christ,
we confess that we have sinned
in thought and word and deed,
through negligence, through weakness,
through our own deliberate fault
We have not loved you with our whole heart.
We have not loved our neighbours as ourselves.
In your mercy forgive what we have been,
help us to amend what we are,
and direct what we shall be;
that we may do justly, love mercy,
and walk humbly with you, our God.
Amen.
Scripture Reading
Talk
All stand for the creed
The Apostle's Creed
All: We believe in God, the Father almighty,
creator of heaven and earth.
We believe in Jesus Christ, his only Son, our Lord,
who was conceived by the Holy Spirit,
born of the Virgin Mary,
suffered under Pontius Pilate,
was crucified, died, and was buried;
he descended to the dead.
On the third day he rose again;
he ascended into heaven,
he is seated at the right hand of the Father,
and he will come to judge the living and the dead.
We believe in the Holy Spirit,
the holy catholic Church,
the communion of saints,
the forgiveness of sins,
the resurrection of the body,
and the life everlasting. Amen.
Worship Song
All sit for prayer
Prayers of Intercession and Thanksgiving
Open Prayer
All: Merciful Father, accept these prayers
for the sake of your Son,
our Saviour Jesus Christ. Amen.
The Lord's Prayer
All: Our Father in heaven,
hallowed be your name,
your kingdom come,
your will be done,
on earth as it is in heaven.
Give us this day our daily bread.
And forgive us our sins
as we forgive those who sin against us.
And lead us not into temptation
but deliver us from evil.
For yours is the kingdom,
the power, and the glory
for ever and ever. Amen.
All stand: Worship Song
Blessing.
All: May the Grace of our Lord Jesus Christ
And the Love of God
And the Fellowship of the Holy Spirit
Be with us all evermore. Amen.
When permitted please do continue fellowship with us over coffee at a nearby café straight after the service