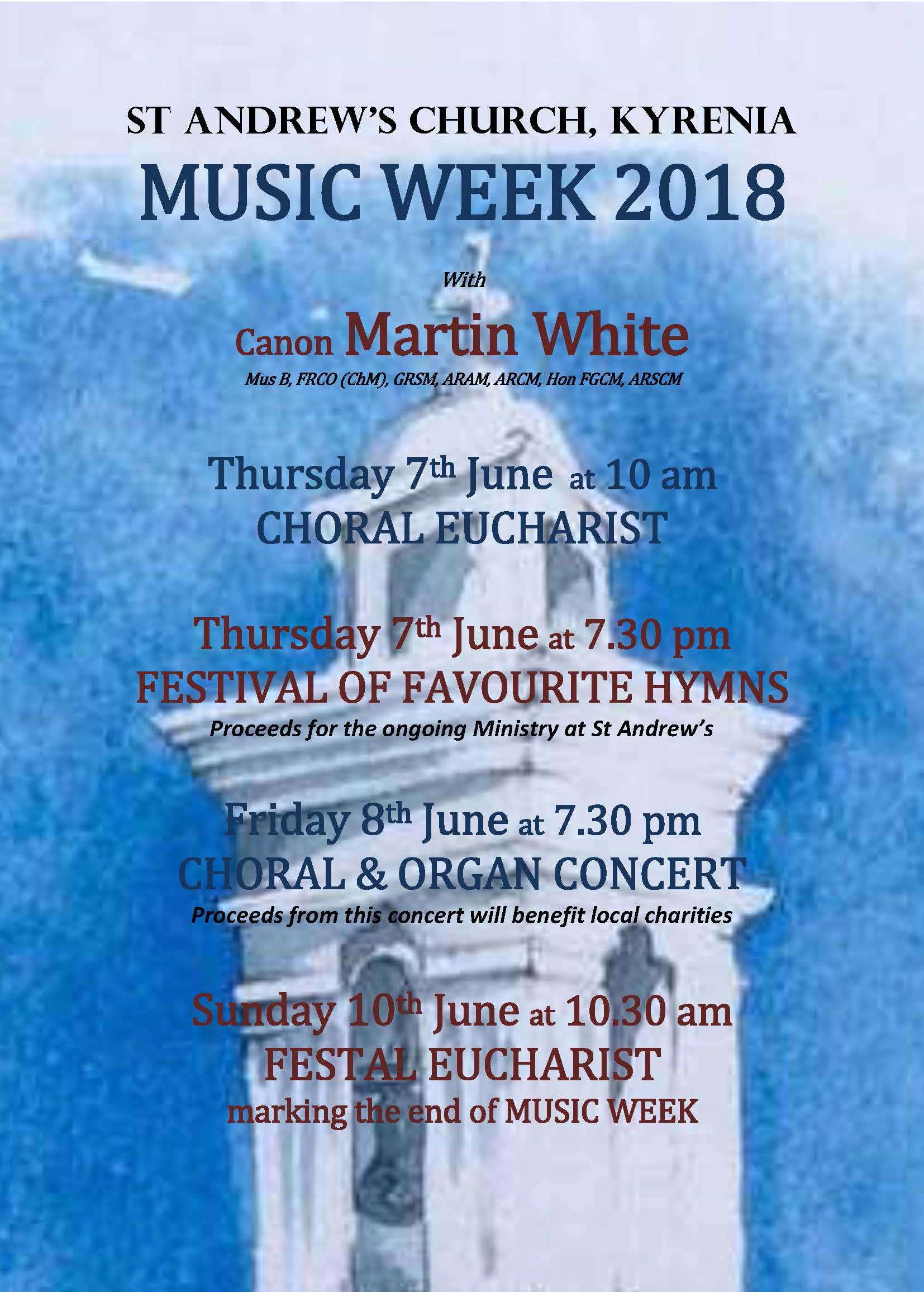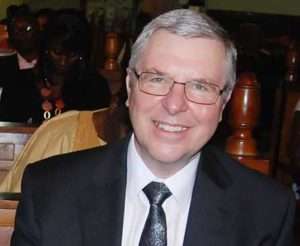 You may remember our first Music Week in 2016, when Gordon Appleton was Facilitator. It was with profound shock we heard of his sudden and unexpected death on Easter Day this year, just as he was about to play the organ in St John's Church, Ripon. Gordon's Funeral Service took place  in Ripon Cathedral, it is still possible to hear this beautiful tribute by clicking here. I would encourage you to listen in.
Whilst planning for our upcoming Music Week I decided to include the anthem HE CAME SINGING LOVE, first introduced to us here by Gordon. Given the circumstances now,  it is more than ever appropriate to sing this anthem. In addition to this, and as a close associate of us both, John Crothers has very kindly agreed to pay tribute to the life and work of Gordon, at our Choral and Organ Concert in St Andrew's, on Friday 8th June.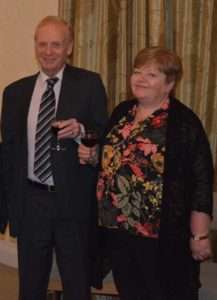 This year it will be a particular pleasure to have Martin and Noreen White visit Kyrenia and St Andrew's for the first time.  I have known them both for many years as music associates and friends in Armagh, sharing in and benefi tting enormously from their extensive experience and expertise, particularly in a broad range of church music styles.
Following his retirement as Organist and Director of the Choristers, and in honour of his distinguished and loyal service, Archbishop Robin Eames elevated Martin to the position of honorary Canon in Armagh Cathedral where he had served for 34 years.
Herewith please find some biographical information. I persuaded Noreen to share this, but she did not include anything about herself!  She is a much in demand music teacher, accompanist and respected choir leader in her own right.
Earl Moffitt,
Director of Music St Andrew's
Kyrenia
Martin White Mus B, FRCO (ChM), GRSM, ARAM, ARCM, Hon FGCM, ARSCM
Martin White was born and educated in London, where he studied at the Royal Academy of Music, and the London University Institute of Education. At the RAM he was awarded the Stewart MacPherson Prize for Improvisation and Keyboard Harmony, and in 1967 he won the John Brook Prize for Choir-training, awarded by the Royal College of Organists. His Bachelor of Music degree is from Trinity College, Dublin.
He was appointed to his first Organist's post, at St Thomas', Acton, in 1958. This was followed by three years at Ruislip Parish Church, and in 1963 he became Organist of St Mary's, Harrow-on-the-Hill, Middlesex, before moving to Armagh five years later. He also taught in the Choir School and played at weekday services of the famous Anglo-Catholic Church of All Saints', Margaret Street, London.  He was appointed Organist to the Gregorian Association in 1964 and maintained this position, (which involved playing for the Association's annual Festival Service in St Paul's Cathedral each year, plus events in many other cathedrals in the South of England), for some years after his move to Armagh.
He was appointed Organist and Master of the Choristers of St Patrick's Cathedral, Armagh, in 1968. He held this post for 34 years, maintaining the boys-and-men choir at full strength and the extensive tradition of Anglican Cathedral music throughout the 'troubles'.  In 1974 he joined the staff of the Southern Education and Library Board Music Service as Head of Performance. In this capacity he helped to oversee and support the musical education of thousands of young people during the following 27 years.  He conducted orchestral groups and other ensembles, and was conductor of the South Ulster Youth Orchestra for many years.
As a composer, he has written much church music, including his Celtic Eucharist published by OUP in 1986, but also piano and orchestral compositions.  Some of his pieces have been included in the Associated Board's Piano Exam books: in the 2011/12 Grade 2 syllabus, and another in the 2017/18 Grade 2 piano exam book. Five of his arrangements are included in the Piano Mix volumes, published by ABRSM Publishing in 2015.
During his 34 years as the Cathedral Organist, Martin recorded many organ performances for BBC Radio 3 and also some for RTE. He also performed abroad, notably in Dusseldorf, Germany and Ghent, Belgium.
He became an examiner for the Associated Board of Royal Schools of Music in 1983, and has examined throughout England, Wales, Scotland and Ireland.  Since retiring from Armagh Cathedral and from the S.E.L.B. Music Service he has undertaken many International tours for the ABRSM, including Hong Kong (22 times), Singapore, Beijing, Guanzhou (China), Turkey, Malaysia, India, Indonesia, Cyprus, Germany and the Netherlands.