Skandinavisk Påskegudstjeneste 2. Påskedag
Mandag den 22. April. Kl. 1100
Prest: Anders Berglund fra den Skandinaviske kirke i Ayia Napa
Organist: Fredrik Knobloch
Sted: St. Andrew's Church i Girne / Kyrenia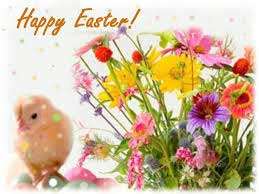 Scandinavian Easter Service
Monday April 22nd at 11.00 am
Priest: Anders Berglund from the Scandinavian church in Ayia Napa
Organist: Fredrik Knobloch
Place: St. Andrew's Church in Girne /Kyrenia
Everyone is welcome
Alle er velkommen
The Foreign Residents in the TRNC
APRIL 22nd, EASTER MONDAY LUNCH BUFFET…40tl (50 tl non member) 12.30 p.m.
BLUE SONG RESTAURANT, LAPTA
The details are now complete for our annual Easter Monday get together.
We have progressed from having a 'Bring & Mix ' B.B.Q type of occasion at this time of year as over the years Easter has obviously fallen at different dates with the weather very unpredictable. Watch out for news on Bring & Mix get togethers as we are currently looking at new venues for these occasions!!
The menu this year is as follows as in a Buffet Format.
Pork Chops
Meatballs
Chicken Shish
Salad
Potato Salad
ColeSlaw
Bread
Once again I am calling on the generosity of our members to support our TOMBOLA event where this year the monies made will go to the children's charity S.O.S. Any unwanted gifts or a gift donation would be welcome..even cakes, wine …anything you would be happy to win yourself !!
Thank you in advance…your generosity last year was fantastic….
If anyone is interested in either of these events please contact me DIRECTLY by clicking [email]Pam.tsch17@yahoo.com[/email] or 0533 866 3564
All are welcome