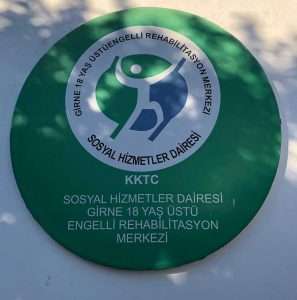 The Kurban Bayram collection made by St. Andrew's finally closed on 31st October. A total of £500 was raised and sincere thanks go to all who donated so generously.
Sandy Oram and the Revd Mike visited the Special Needs Centre in Karakum and were graciously received by the Principal, Ms Layla Usta. Layla was humbled and delighted with the offer of funding and, when asked if there was any specific project to which the funds could contribute, showed us a partition wall in the Hall of the centre which was in a dangerous condition. There was a real fear that glass in the partition could be broken due to rotten woodwork and that this could potentially cause serious injury. She had recently received a quotation for the work from a local builder who had himself generously offered to do the work for half-price, but following the recent economic problems in the TRNC the balance was unavailable. The St. Andrew's collection will allow this work to be completed and make the area safe for the young people who use the centre.
More information and photographs will be made available as the work progresses.