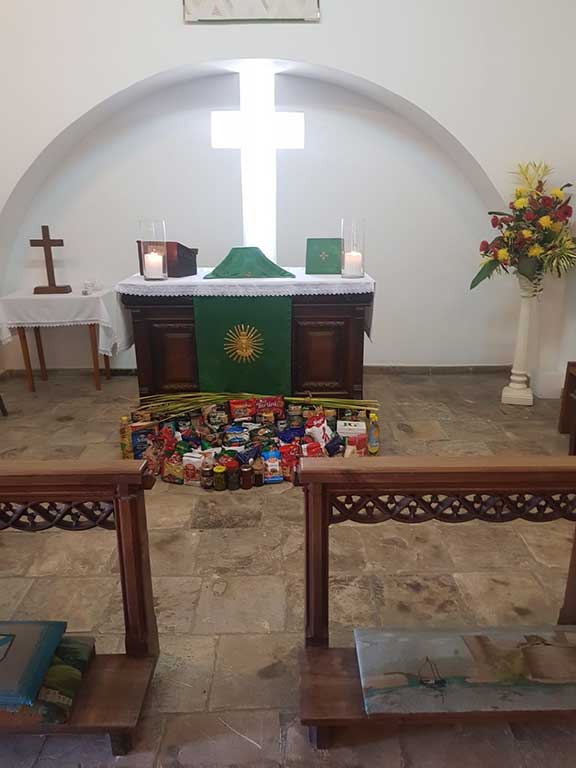 A lovely Harvest Thanksgiving service was held in St. Andrew's on Sunday 24th October with a full church (well, as full as Covid restrictions will allow), followed by a baptism service where Future Kaima Ijoko was received into the family of the church. After this the congregation, and a few passers by, enjoyed delicious finger food prepared by a band of willing helpers.
Sincere thanks to all who donated produce which will be distributed as food parcels by our dear friends in Tulips to those in need in the area, to Gloria Tattersall for the beautiful floral display and to all who helped decorate the altar, to those who prepared and served the food afterwards, and not least to those who helped set up and clear away.
And a loving welcome to baby Future on her special day.