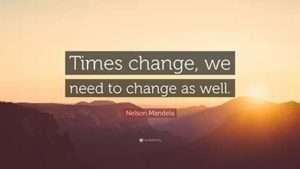 On Saturday 19th March and Saturday 2nd April 2022 people from the local community, members of the Church Council together with the Archdeacon in Cyprus, the Very Rev Christopher Futcher, and our interim Priest-in-Charge, Father Michael Graham, met in St. Andrew's Hall following an open invitation to everyone who had an interest in the future of St Andrews to attend.
The object was to ask the community
What they felt the church offered to them
To explore what they wanted from the church
To establish who was prepared to travel on this pathway, actually helping
To gratefully accept all helpers
How and who we would like to lead the church in the future
For the church council to consider these options.
Following these meetings the Church Council heard verbatim reports made at them both. The following is a very brief synopsis of the salient comments which were made. Note that not all comments are included.
The Annual General Meeting of St. Andrew's to be held on 24th April 2022 at 12 noon.
After this meeting, at which the new Council for the years 2022/23 will be elected, that Council will be responsible for determining the course which St. Andrew's will follow – at  least in the immediate future.
We thank all who attended the meetings and gave us their views.
General comments
Request for the church to be opened daily
Request for more house groups and fellowship
Better communication
Monthly 'new comers Sunday'
Sing songs everyone knows
Don't like sung Eucharist, don't like sung Responses
Have Observers at council meetings
Many people appreciated the worship
St Andrew's could not afford a full time chaplain
Archdeacon talked about a House for Duty priest
Whatever is decided, not everyone will agree
St. Andrew's not perceived  as "Christian" by some people in the TRNC (because we respect the beliefs of those who differ from us) but my house has many rooms
The main topic of discussion of the 2nd meeting was the accommodation to be provided if a new resident Incumbent is appointed, particularly the situation regarding that property known as The Hermitage
          Who is actually responsible for church property?  JEMT (The Jerusalem and East Mission Trust) UK.
The Society of St Andrew's (the legal entity of the church) has been working with JEMT UK to clarify the situation.
Forward Planning
New Incumbent: 
There are three important strands to be addressed urgently with regard to getting a new incumbent:
Recruiting for the appointment – A previous Parish Profile to be updated and approved.
The new requirements for Residency in the TRNC – A meeting has been arranged with Government to address this.
Accommodation for the incumbent – information is being gathered as to the cost of refurbishing the Hermitage and other options will be handed over to the new council.