We have three areas/spaces at St Andrew's that are available to the local community to hold events. The Church Hall, the Houston Meeting Room and the Hermitage Garden.  To enquire or book any of our facilities please contact us.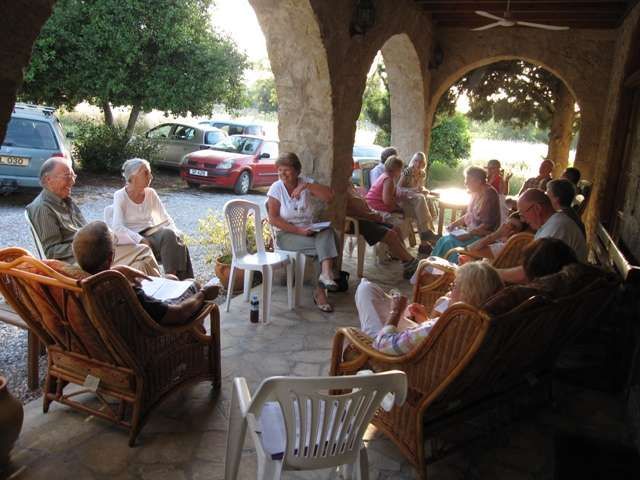 The Church Hall (aka "St Andrew's Hall")
St Andrew's Hall is situated below the church and it is accessible by a slope, providing good access for the disabled. The hall is 70 square meters in size and there is an adjoining kitchen, bar area and usual facilities. From experience we know that the hall can accommodate 60-70 for meetings and 40-44  for functions. The hall is available for hire at a very reasonable rate of Stg£10 (or TL equivalent) per hour.  If use of the kitchen is required this will entail a one-off fee of Stg£25 (or TL equivalent). Please contact us for more information and to check availability.
The Houston Meeting Room
Located in the grounds of the Hermitage and named after the Reverend Michael Houston in 2010, the Houston Room is another facility available for meetings and small events. At 20 square metres it provides an ideal venue for small meetings and events. Please contact us to find out the availability.  The rental cost is TL20 per hour.
The Hermitage Garden
The garden in the Hermitage is a beautiful location and has been used for a wide variety of church and local community events over the years, including fetes, fairs, musical events, cinema nights, coffee mornings and lunches. If you would like to find out about using the Hermitage Garden for your event please contact us.