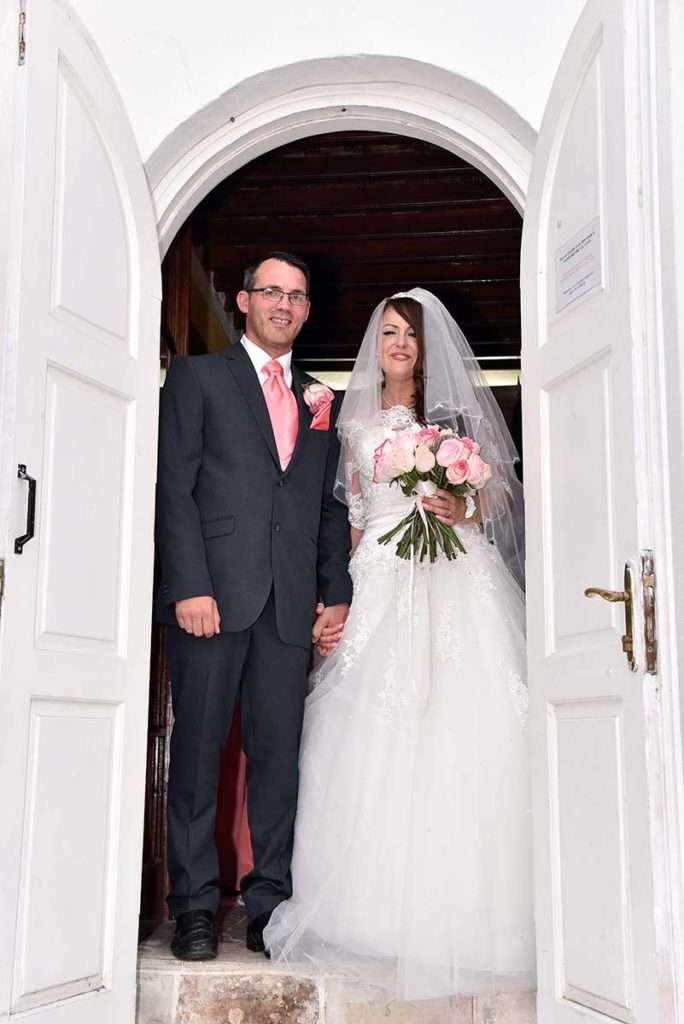 We are delighted that you are considering getting married at St Andrew's!
St Andrew's Church in Kyrenia is a very special place and of course Cyprus is the birth place of Aphrodite, so it's a most fitting place to give thanks for, and celebrate your love.
Kyrenia, with its sunny skies, picturesque harbour and beautiful mountain range must be one of the most romantic places to get married. The serenity and beauty of St Andrew's Church make it perfect for a traditional wedding.
The St Andrew's team will work with you to make your wedding day as special and as memorable as possible.
It is not neccesary to have a civil ceremony before an Anglican marriage service in St. Andrew's as Celebrants are fully licensed to perform marriages. Marriage blessings (after a civil wedding), renewal of vows and thanksgiving services for marriage can also be arranged.
For more information and to find out how we at St Andrew's can help you arrange your special day, simply contact us.
"Marriage is not to be taken lightly or selfishly, but reverently and soberly before the face of Almighty God"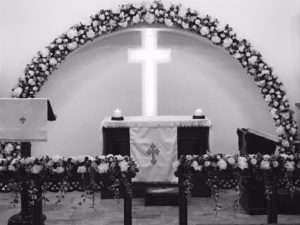 Testimonial
"We'd like to express our heartfelt thanks to the dedicated members of St. Andrew's Church who have shown the utmost professionalism and care in organising the wedding service of Helen and Dan.
"Special thanks must go to the Church Wardens, Stuart (Hillard) and Sandy (Oram), and to John (Worton-Griffiths) for putting the entrance and exit music into the church's sound system.
"A huge thank you to Earl (Moffitt – St. Andrew's Director of Music), John (Crothers, Organist) and the Choir for their greatly appreciated input."
(Judy and Mike Lukey, Cyprus & UK)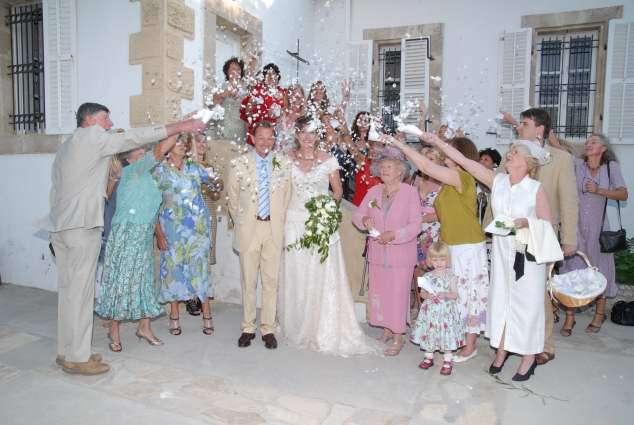 Fees
Please contact us for informtion regarding fees.