St. Andrew's Director of Music, Earl Moffitt, writes:
Visiting St. Andrew's in 1988 for the first time remains clearly etched in my mind. Dan Pope was Chaplain, the Service was memorably reverential and dignified, the sermon exceptionally thought provoking whilst the congregational singing was participative and enthusiastic. Countless visits later and after retirement from my professional career I became Director of Music for the church.
In the early part of 2016 I was delighted that the church council unanimously approved my request to have the organ console and choir resited at the west end of the church, just under the rear speakers. Notwithstanding the remarkable sound improvements and togetherness of organist and choir members, music which is led from behind greatly encourages congregational singing whilst  musicians and singers remain no distraction to what is happening in the sanctuary during worship.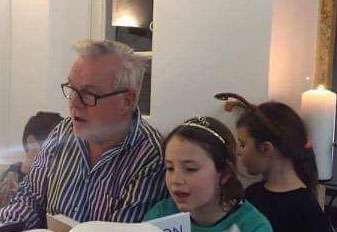 We held our first MUSIC WEEK in June 2016 with our facilitator the late Gordon Appleton. Such was the success of this event and due to the generous financial support of sponsors and donors it has been with the approval and support of church council to host the event annually. In 2017 we hosted NykkÖ Grégoire as facilitator followed in 2018 by Canon Martin & Mrs Noreen White. Then more recently in 2019 Dr Joe McKee. (Other articles within the church web page provide full details on most of these annual events).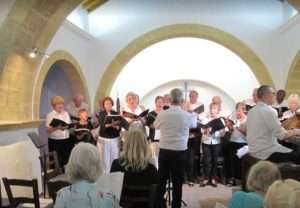 The most recent improvements to the aesthetics of our music making in St. Andrew's include most welcome donations allowing local expert craftsmen to create a bespoke overhead speaker cabinet, high up on the west wall of the church. The cabinet has been created to match not only the exquisite choir stalls below, but also the railings at the front of the church. To further enhance the west end an organ console facade has been added.
Earl Moffitt
Director of Music