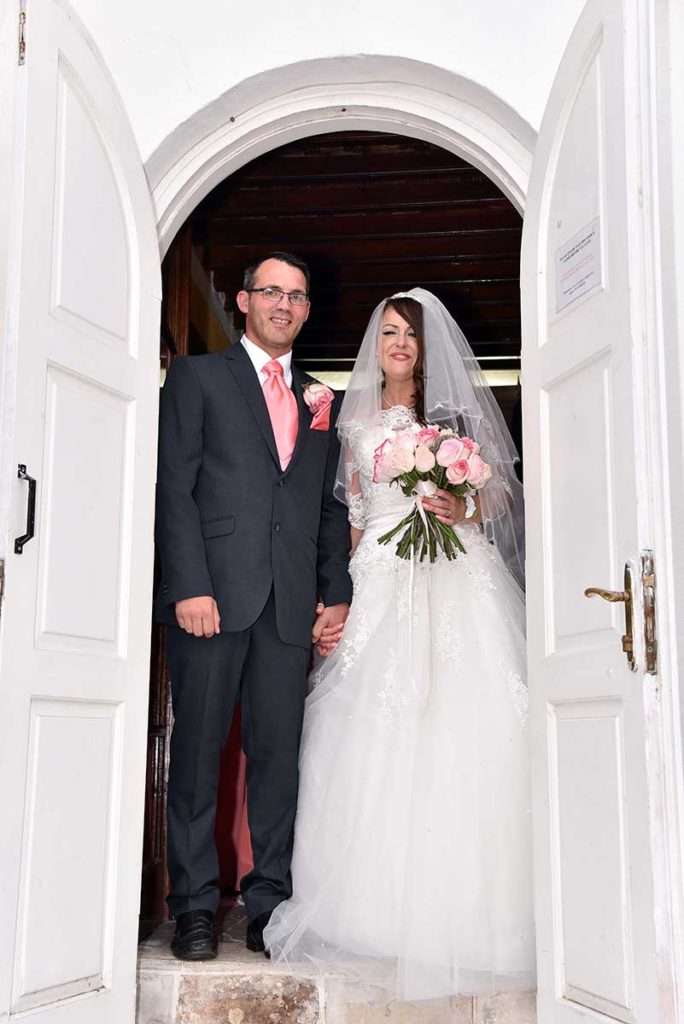 We are delighted that you are considering getting married at St Andrew's!
St Andrew's Church in Kyrenia is a very special place and of course Cyprus is the birth place of Aphrodite, so it's a most fitting place to give thanks for, and celebrate your love.
Kyrenia, with its sunny skies, picturesque harbour and beautiful mountain range must be one of the most romantic places to get married. The serenity and beauty of St Andrew's Church make it perfect for a traditional wedding.
The St Andrew's team will work with you to make your wedding day as special and as memorable as possible.
It is not neccesary to have a civil ceremony before an Anglican marriage service in St. Andrew's as Celebrants are fully licensed to perform marriages. Marriage blessings (after a civil wedding), renewal of vows and thanksgiving services for marriage can also be arranged.
For more information and to find out how we at St Andrew's can help you arrange your special day, simply contact us.
"Marriage is not to be taken lightly or selfishly, but reverently and soberly before the face of Almighty God"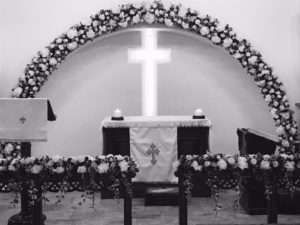 Testimonial
"Thank you so very much for officiating at the special service at St Andrew's on September 9th 2014 at which my daughter and son-in-law renewed their vows after 25 years of marriage. The service was extremely moving and the Chaplain had obviously put much thought into her chosen words from the scriptures, prayers and vows and made us feel very welcome to be there.
I should like to add that myself and daughter etc. attended Holy Communion the previous Sunday and the Chaplain is to be warmly congratulated on her sermon as we all could relate and learn from her most interesting dialogue. Once again many thanks from Cheryl, Paul and myself."
(Mrs Pat Powell, Cyprus & UK)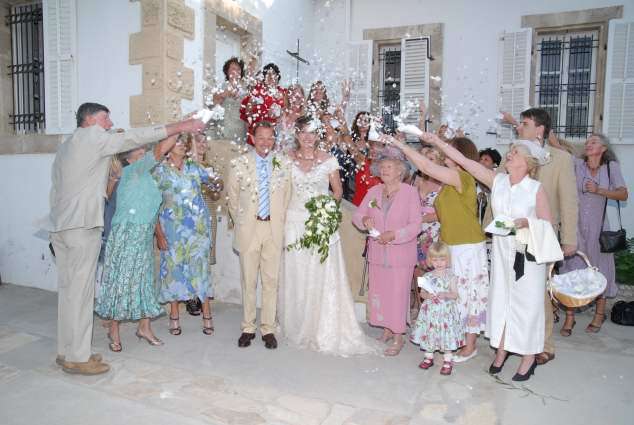 Fees
Full wedding in Church: UK£400
Wedding Blessing in Church: UK£350
These fees include the hire of the Church and Chaplain's fees. If an organist and/or our small choir is requested for either of these services we ask for a minimum additional donation of UK£50.
For the renewal of wedding vows a donation is requested.