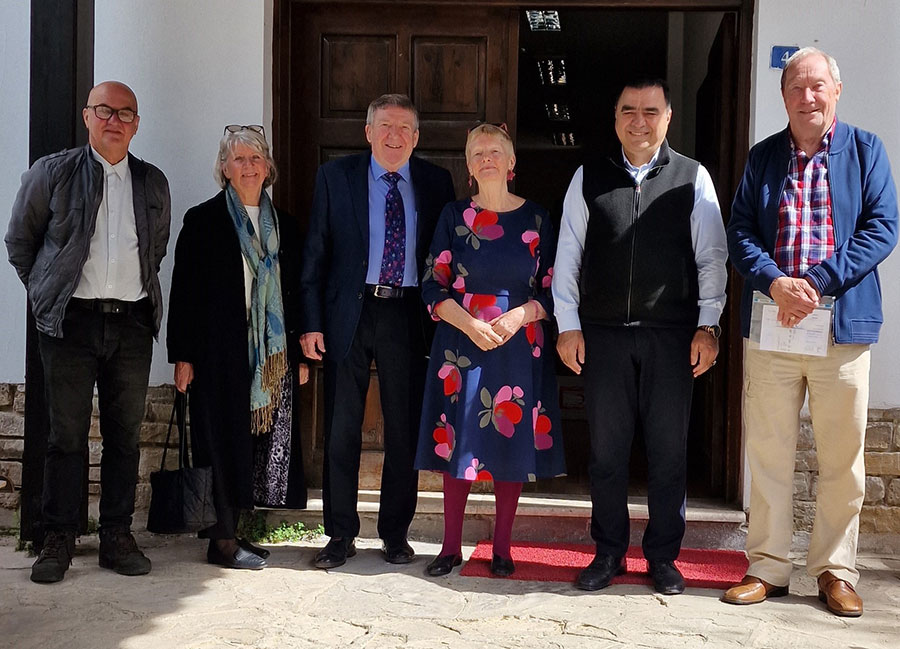 The St Andrew's February Turkish and Syrian Earthquake Appeal reached just over TL 65,000, a terrific response. KKTC Kizilay received a small group lead by Jacqueline McIntyre, Warden and Shane Barnes, Treasurer accompanied by Jenny and John Worton-Griffiths on Friday 17th March. Kizilay President, Sezoi Sezen and his colleagues received the St Andrew's donation with grateful thanks – it will be included in the KKTC Kizilay Pray for Turkey campaign. The Earthquake area of Sanliurfa is now suffering from severe flooding after days of torrential rain. Some tent encampments are now under water.
Home – North Cyprus Red Crescent Society (kktkizilayi.org)
Kibris is now hosting 10,000 people displaced by the Turkish earthquake. Baskan Sezoi explained that most are staying with friends and family but many are in need of assistance. Kizilay are busy preparing for Ramazan which begins on 23rd March. Iftar meals will to be shared in many towns and villages across the island each evening for the 29 days of fasting.